About

Martino's International Cafe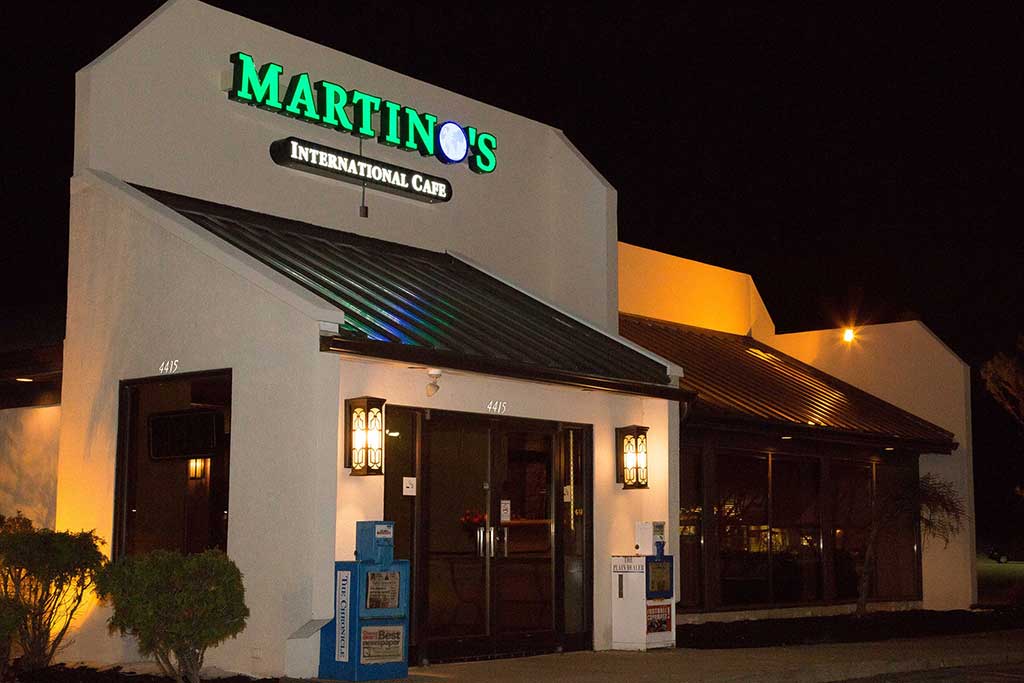 Excellence is our standard and fun is our goal here at Martino's International Café in Vermilion, Ohio. We specialize in tantalizing foods from here and around the world. Something for every taste from the most discriminating diner to the young tikes who already knows what foods is their favorites. But we do not stop with just having the best foods anywhere; we take exceptional pride in our service. You should not have a single want (except more) from the time you walk in until the time you leave here at Martino's. We also are known for our most generous portions and we think you will also love our most reasonable prices. We are open seven days a week from seven am until at least eight thirty pm. We serve breakfast all day everyday.
We opened in July of 1996 as International Tastees. Specializing in the most popular and tastiest International foods our concept was " Fine Food Fast ". We hoped to provide a much needed alternative to Fast Foods where a working parent could simply drive thru with the speed, convenience and prices of fast food and pick up a wide variety of great home cooked foods for a variety of tastes. But as things went, our customers while loving the food, did not like to order up at a counter and then eat with and have their food served on plastic. So we listened to what our guests wanted and varied from our concept. That is when china and silver replaced the plastic and servers replaced an order counter. International Tastees was reborn and the results have been extraordinary ever since the word spread about our upgrades.
We remodeled our old building twice trying to keep our dining room fresh and inviting. But still many did not know who or what we were; in fact, because of our name (International Tastees), many thought that we sounded like an ice cream store of some kind. So we decided to change our name and started to do business as Martino's International Café. One thing led to another as we then decided to go a huge step further and double the size of our building and parking. We added a tranquil lounge for those wanting a cozy dinner along with a relaxing drink and converted a long time land mark diner into an exceptional and classy dining facility complete with a beautifully landscaped outdoor patio area. We wanted a world class environment so our guest could enjoy our world class food and service in the most comfortable of surroundings. It has proven to be most successful for our continuing growth. And for those who still wish to pick up the finest breakfast, dinners and sandwiches on their way home, or even just take a bowl of our chicken dumpling soup to a loved one, we still have our most convenient drive thru window. Please just call twenty minutes ahead and we will have your meals hot and ready.
Throughout the years we have also been requested to share our great food with others off premise. We specialize in catering medical office lunches, and other business meetings. Graduation parties and birthdays from 35 to 200 people have become routine and fun for us as we get to introduce our great foods to new people at these events. People immediately know that they are not eating the ordinary food they are use to from other caterers.
We would like to thank you for inquiring about us. We look forward to meeting you and having the chance to share the "IT" experience with you. For all of you who have enjoyed us throughout the years, thank you from the bottom of our hearts for your support. We will continue to strive to maintain our standards of excellence with our most "tastee" foods and drinks, along with our great service at the most reasonable prices. We hope to see you soon!
Sincerely,
Jim Trinter & Staff
Feel free to contact us with any comments or suggestions